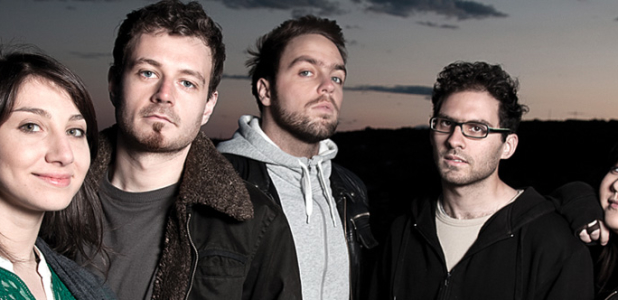 Cluster aus Genua zählt zu Italiens besten A-cappella-Formationen und wurde im Jahr 2004 gegründet. Mit ihrem einzigartigen Stil, der Elemente aus dem Pop, Jazz und Fusion kombiniert, begeisterten sie in den letzten Jahren bei Festivals und Konzerten in ganz Europa. Mit ihren Alben "Zement" und "Christmas Present" waren sie jeweils gleich drei Mal für den Cara-Award nominiert und brachten es in Italien auf iTunes zum meistverkauften A-cappella-Album. Auftritte bei zahlreichen italienischen TV-Shows wie X-Factor oder der Fiorello Show zeugen von der enormen Beliebtheit der Gruppe. In den letzen Jahren gab es gemeinsame Auftritte und Produktionen mit Andrea Bocelli, Mario Bondi, Gigi d' Alessio , Fiorello , Morgan und vielen anderen italienischen Stars.
Cluster iz Genove šteje med najboljše italijanske a-cappella skupine in so bili ustanovljeni leta 2004. Z enkratno mešanico elementov iz popa, jazza in fusion, navdušujejo pri festivalih in koncertih po vsej Evropi. Njihova albuma "Zement" in "Christmas Present" sta bila po trikrat imenovana za tako imenovani Cara-Award, ki šteje med največje nagrade na področju a-cappella glasbe. Njihov album "Zement" je bil največkrat prodani a-cappella album na italijanskem iTunes-u. Številni nastopi pri televizijskih oddajah, kot so to italijanski X-Factor ali Fiorello Show, dokazujejo priljubljenost skupine. V preteklih letih so sodelovali z italijanskimi zvezdniki kot so to Andrea Bocelli, Mario Bondi, Gigi d' Alessio , Fiorello , Morgan in mnogimi drugimi.
Accounted as one of the best vocal groups in Italy, Cluster was founded in 2004 by five young musicians, who were studying at Niccolò Paganini Conservatory of Music in Genoa. The group has spent the last years touring Italy and Europe with their unique style that combines elements of jazz, pop, and fusion.
Touring renowned fine arts halls and jazz festivals across the nation, their 2008 tour consisted of over 70 concerts, among which: The Blue Note Milano, Umbria Jazz Festival, Feronia Festival, Bordighera Jazz&Blues, Lavagnino Festival, Alpe Adria Cantat, Musicomic For Children, Palazzo Ducale Genova, Veneto Jazz Festival, Sing Sing Festival and Auditorium Parco della Musica in Rome.
"Cement", Cluster's first album and the album "Christmas Present" both received 3 CARA nominations (Contemporary Acappella Recording Award) and it became the top-selling album on iTunes Italy. In June 2008, after a successful run on "X-Factor Italy", Cluster released "Enjoy The Silence", an EP containing most of the songs performed during their participation on the show.
Cluster's signature sound can be often heard on national TV and Radio shows ("X Factor Italy", "Scalo 76″, "Quelli Che il Calcio", "Viva Radio 2″, "Fiorello Show"), as well as on movie and documentary soundtracks ("Il Cosmo sul Comò", "La Rinascita Del Parlamento", "La Grande Storia Del Jazz").
Over the last year, Cluster has been given the honor to perform and share the stage with Italian stars Andrea Bocelli, Mario Bondi, Gigi d'Alessio, Fiorello, Morgan and many others.
Cluster sind/so/are:
Letizia Poltini – Sopran
Liven Magnatta – Alto
Nicola Nastos – Tenor
Erik Bosio – Bariton
Luca Moretti – Bass